Have you noticed that the names in Vietnam are often similar? First names can be used as last names and vice versa? It's normal in Vietnam. However, choosing a child's name in Vietnam is a very important and symbolic process.
There are 3 ways to choose the names in Vietnam:
Names linked to the parents or siblings
Names with good meaning: Phúc (happy), Lộc (fortune), Thọ (longevity),
Foreign names such as like Nguyễn Văn Peter, Vũ Thị Celine …
Putting into practice
You should know that each ethnic group has its own way of naming a child, but we will focus on the Kinh, the largest ethnic group in Vietnam.
The last name
Like most countries, the last name of a child comes from the father; they rarely use the mothers'. The most famous is "Nguyen" because of the last Vietnamese feudal dynasty's last name. Other famous surnames are Le, Tran, Vu, and Hoang…
The middle name:
It is mainly an intermediate name to differentiates men from women. The most common for men are "Văn" or "Hữu" and "Thị" for women.
The first name
Like most countries, the first name has to be chosen carefully as it is the way we usually communicate.
According to a famous quote in Vietnam "See the face to name", it is even more symbolic. In fact, it is much more than choosing a first name one likes, as it will define the person within the society. The name represents the characteristics, the family situation, the clan, and the social status.
With gender equality, the mother's name may also be added.
To Illustrate
Minh Trang Vu : Trang (first name), Minh (middle name) and Vu (last name)
Anh Quan Le: Quan (first name) Anh (middle name) and Le (last name)
Thi Lanh Nguyen : Lanh (first name) Thi (middle name) and Nguyen (last name)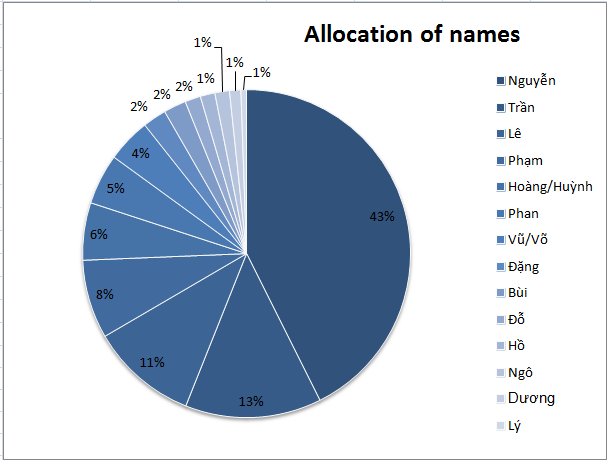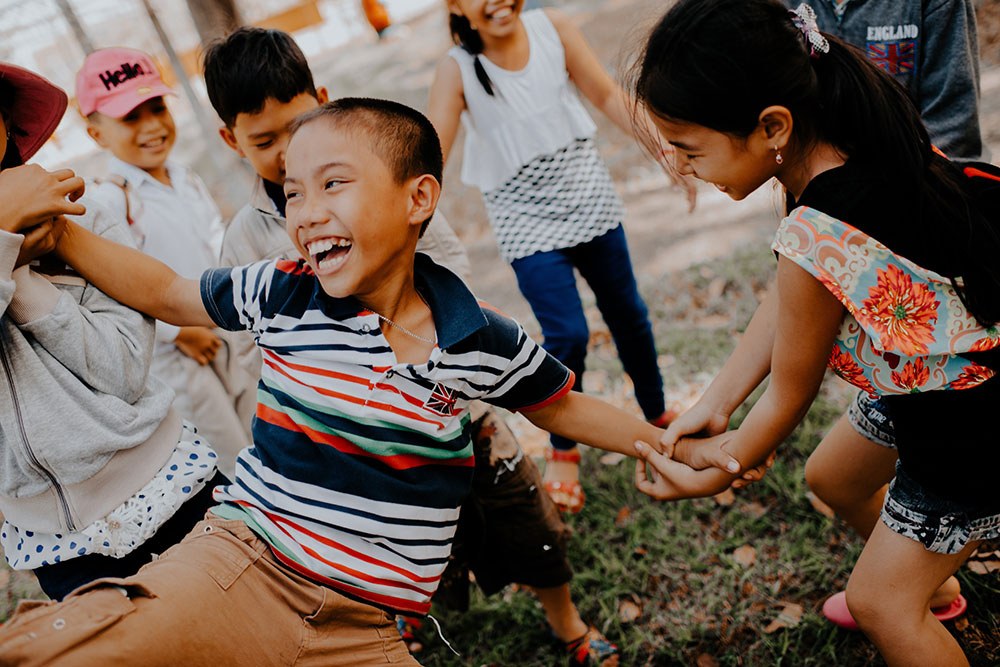 Even if it is possible to avoid the rule and name your child as you like, it is rare in Vietnam to do so.
Do not hesitate to contact our Vietnamese travel agent for any further information and quotes in Vietnam.