If you are lucky enough to be in Sri Lanka in May, make sure to enjoy and admire the most important Buddhist celebration; Vesak festival, which lights up almost every city on the island. One of the most important celebrations of the year.
The traditions
This Buddhist celebration is celebrated once a year, during the full moon in May. Vesak festival commemorates the birth, enlightenment (nirvana), and death (parinirvaana) of the Buddha. These three events happened on the same day but different years, which is why Buddhists celebrate this day with great fervor.
On this special occasion, most Buddhist practitioners follow those rituals:
Dress in white
Visit local temples, and bring flowers, and incense sticks
Light oil lamps as symbolic offerings to Buddha
Make paper lanterns and decorate the fronts of their homes, stalls, shops, etc.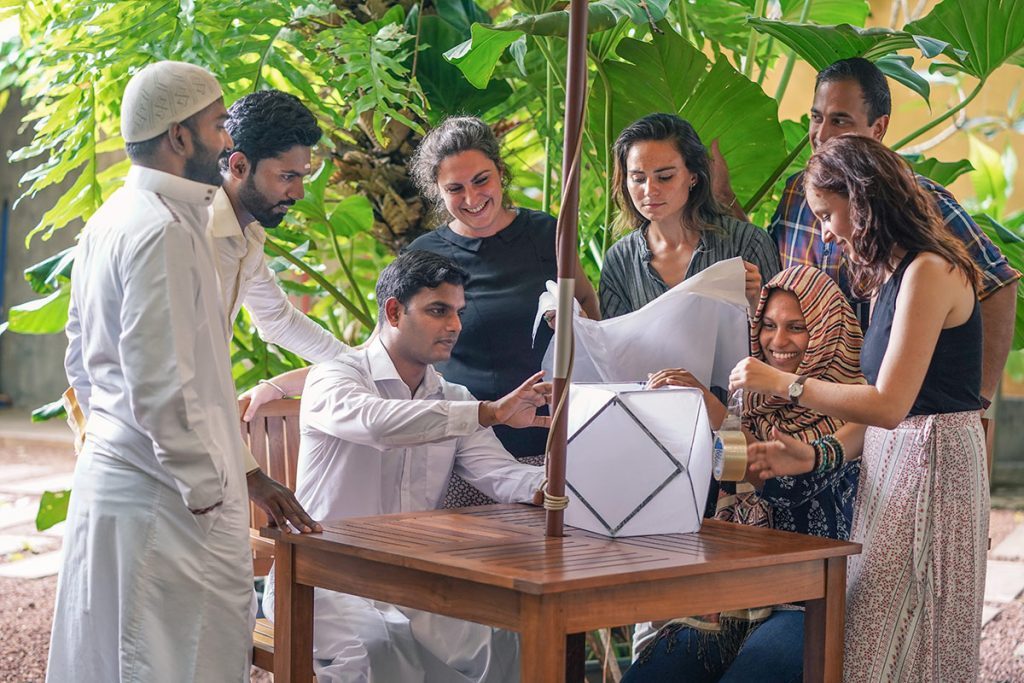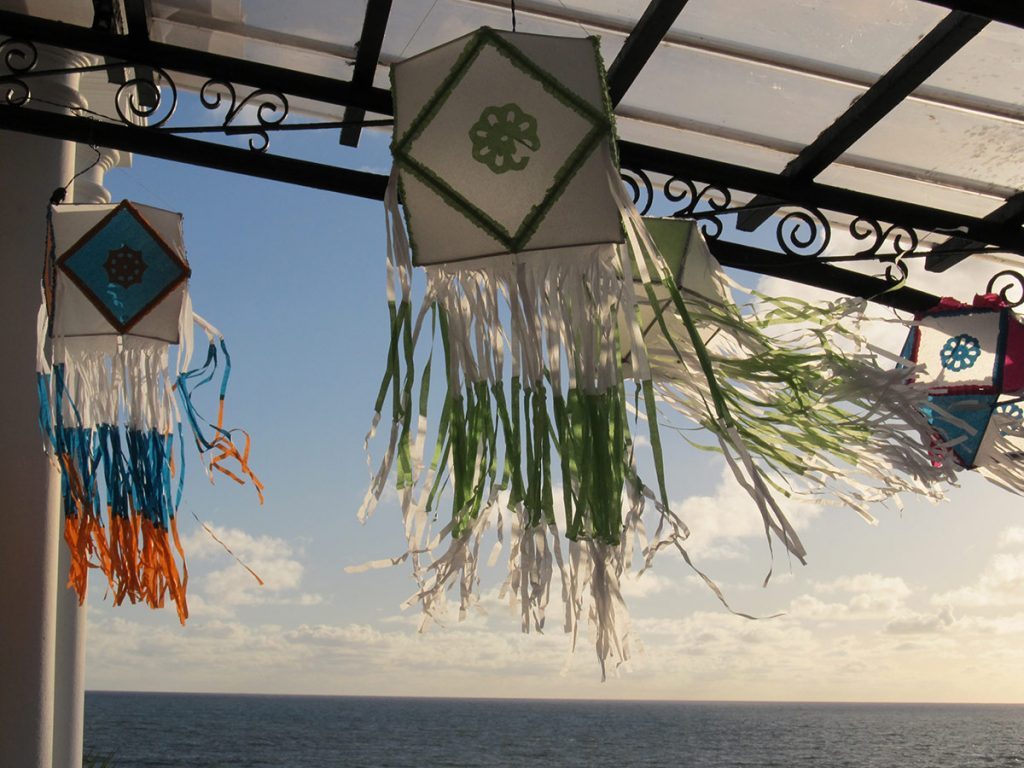 Sri Lankans decorate their homes with colorful "Vesak lanterns". It's a custom to go see the decorations at Vesak's night, many "pandals" with light illuminate the streets.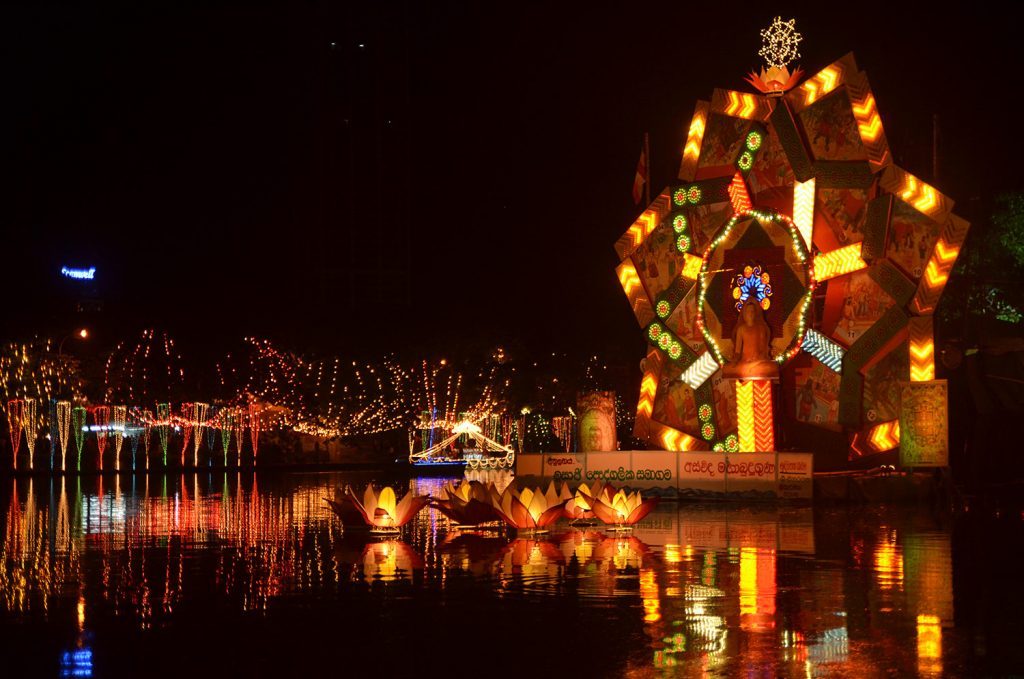 Many Buddhists will follow these rituals in order to practice morality, simplicity, and humility, the most important Buddhist principles.
The atmosphere
Strolling along the streets is definitely the best way to fully enjoy the energy and atmosphere that this festival gives off. Depending on the area, do not hesitate to talk and exchange with the locals. Many initiatives are undertaken by charities to bring some happiness to the elderly, the disabled, and the sick.
Food stalls are set up by Buddhist worshipers called 'dansälas' and provide passers-by with free food and drink. They will be happy to offer you drinks such as tea or coffee, fruit, meals, or even ice cream. This is the spirit of this festival.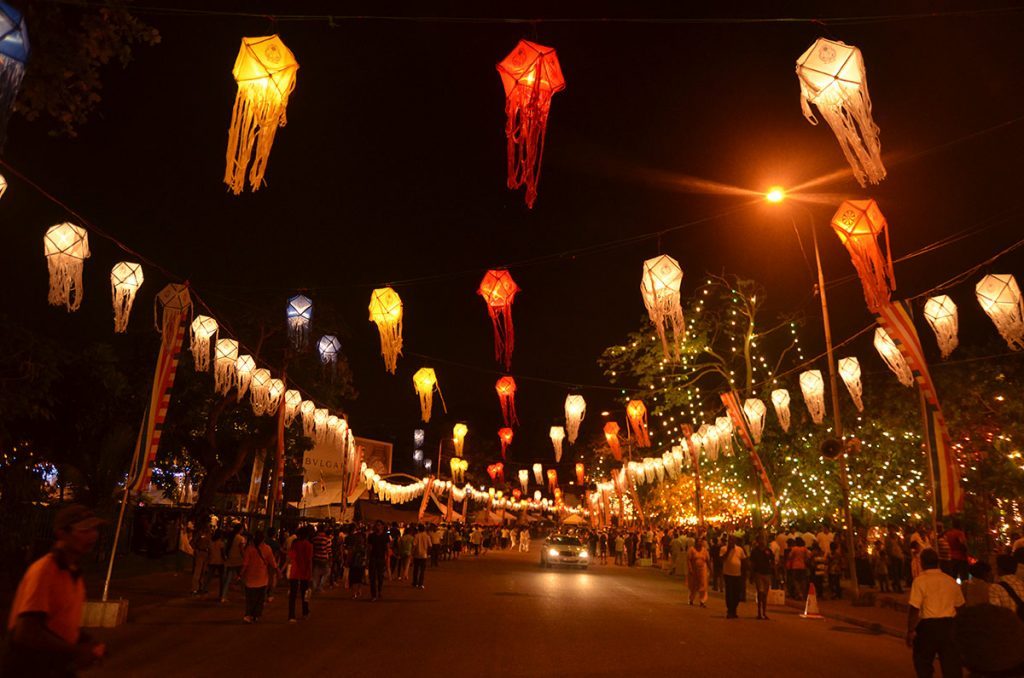 Namely, during this week, the entire island is encouraged to be vegetarian and the sale of alcohol and fresh meat is prohibited by a government decree.
If you want to know more about the various celebrations in Sri Lanka, we invite you to read our dedicated page on this theme or our article on languages and religions.
In case you want to discover by yourself the local culture and experience unique festivals, we provide tailor-made tours including some focused on the culture.