For an unforgettable trip to Vietnam, make sure to try the street food! Rich, varied and inexpensive, street food has it all. You will find countless food stalls on the streets in Ho Chi Minh City, in the heart of Da Nang, and around Hoan Kiem Lake in Hanoi. Grab a seat on one of the little plastic stools at one of these stands & try some local dishes!
Vietnamese street food: afraid of getting sick?
At first glance, you might be worried about eating street food. Well, the good news is that it's healthier than fast food! Street food is all about fresh ingredients, cooked in front of you, with well-selected spices, and as bonus, it's much cheaper than a restaurant!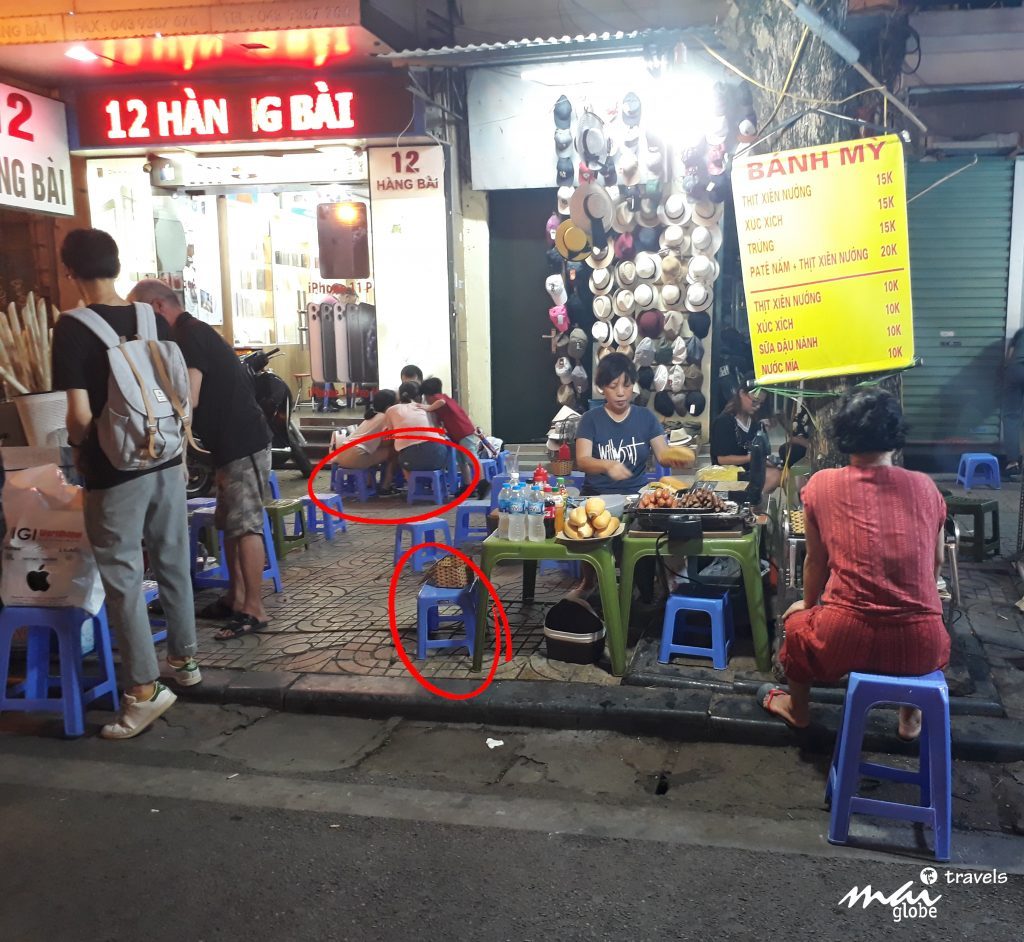 Vietnamese street food: dishes that you should try:
Our Vietnam expert, Trang, has made a list of must-try Vietnamese street food dishes:
Phở bò (beef noodle soup): my favorite dish! It can be found all over the country. This is a dish that many Vietnamese eat for breakfast!
Bò bún (rice vermicelli with sautéed beef): this specialty of Southern origin is a kind of salad, often served cold. Nowadays, its recipe is adapted according to different regions and the taste of each customer.
Bánh xèo (Vietnamese pancake): this is a pancake made from rice flour, stuffed with beef, soy, onions, mung beans and shrimps. Its recipe seems to resemble French pancake's one, but the taste is very different.
Bánh mì (Vietnamese sandwich): this type of sandwich includes a multitude of ingredients such as grated carrots, cucumbers, seasoned pork, pâté and chili or ketchup.
Nem (fried spring roll): a world-famous dish which is, according to CNN, considered one of the ten best dishes around the world.
Egg coffee: last but not least, my colleague Céline's choice, even though she doesn't like coffee. This ultra-gourmet specialty is a must-have dessert during a stay in Hanoi.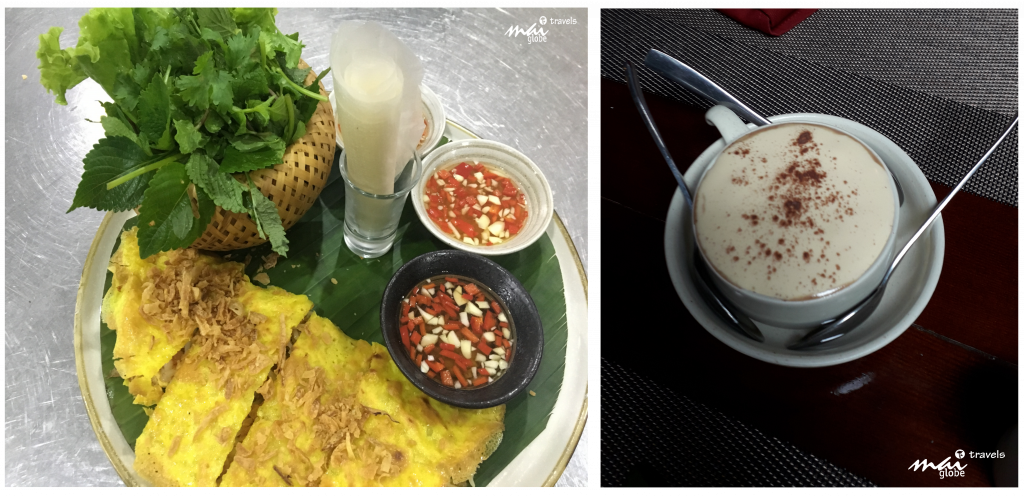 Of course, you can run to your favorite restaurant in your area, but Vietnamese street food will undoubtedly be much tastier in Vietnam! Cooked in an authentic way, and above all, with the taste of travel.