Gal Oya National Park
We traveled to Sri Lanka for our honeymoon. Mai Globe Travels organized 2 nights in the middle of the jungle of Gal Oya National Park. One of the highlights of this trip was the boat safari. We found ourselves in the middle of the wild nature, with local fishermen and only a few tourists. We managed to see countless species of birds, as well as crocodiles and turtles.
When we reached a small island for our lunch break, we were very fortunate to witness an incredible and timeless scene; an elephant crossing the lake just in front of us. It was wonderful!
We jumped on the occasion to get back on the boat in order to follow the elephant more closely. An unforgettable experience!
Written by Nadine Tegel @maviedemadameb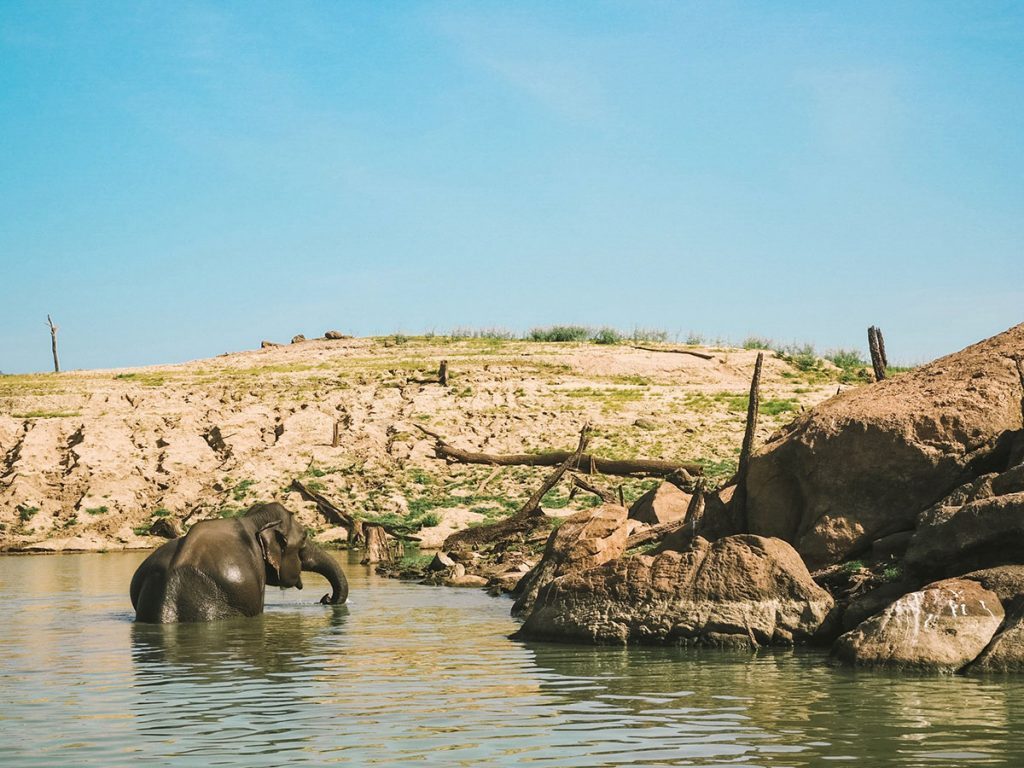 Do not hesitate to contact our experts for tailor-made tours in Sri Lanka.
Discover all our travel experiences with May Globe Travels