Last march, we travelled with Mai Globe Travels. I think one of our highlights was the train journey from Kandy to Ella, which was very long but also very scenic and beautiful.
It led through Sri Lanka's magnificent landscape of lush green hills and tea plantations. From time to time, the train stopped in the middle of nowhere and we found ourselves face to face with curious locals travelling in the opposite direction.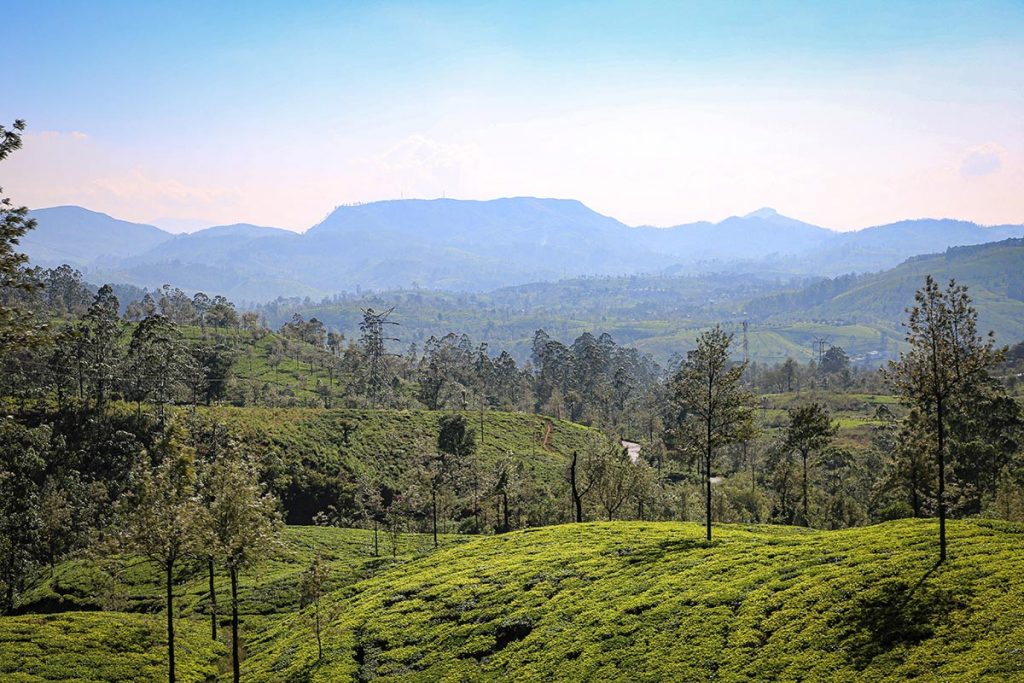 A young girl caught my eye as she was smiling towards me. She was travelling with a group of women of different age, all dressed up in beautiful traditional dresses. They were probably coming from or going a festive event. We waved each other and by pointing at my camera I tried to ask for her permission to take a picture. She smiled and nodded. Shortly after I have taken the first picture, the whole group joined in and we shared lots of laughters while waiting for our trains to resume their journeys.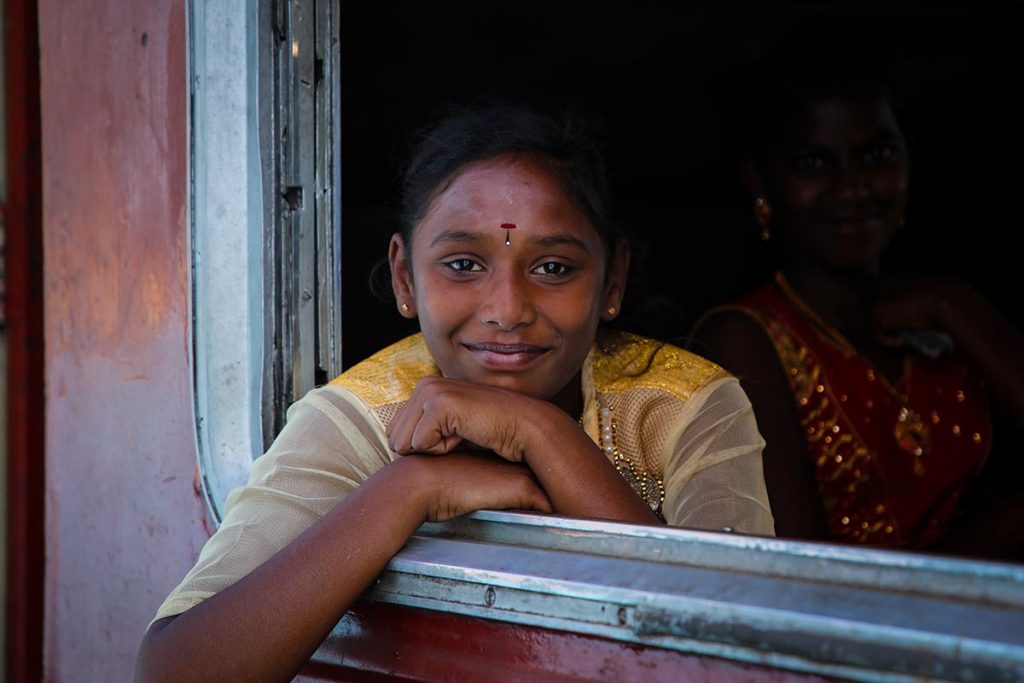 We did not speak the same language but still connected in this very moment. These little encounters made this journey so special and memorable.
Written by Monika Twardzik @moni.k.monde
Please do not hesitate to contact our experts for tailor-made tours in Sri Lanka.
You can also discover all our other Asia destinations.