Here is a testimony of Laure. She was extremely reluctant at first about bringing her children to the "pearl of the Indian Ocean." Read all about how she overcame her fears and enjoyed her stay in Sri Lanka.
I have only been in Asia once before this stay in Sri Lanka with my kids. Back when I was studying in my university, I went for a backpacking trip in Thailand with my roommate. I don't think I need to elaborate about our routes which are obviously not the most suitable for kids. Since then, I have always wanted to travel again to another exotic Asian destination.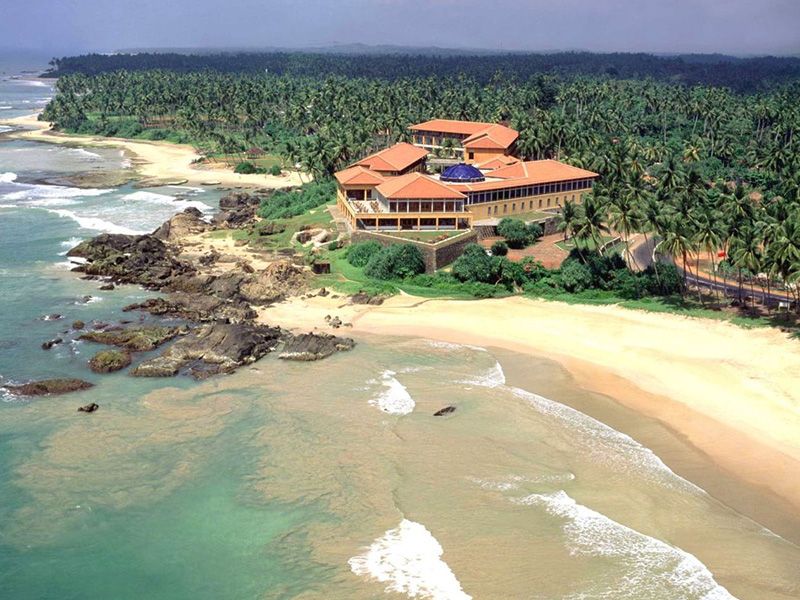 My worries
I was extremely reluctant to bring my kids (a 4-year-old son and a 9-year-old daughter too smart for her own good) because I was not sure that they would have the comforts they needed, and the safety. However, Aurélie from Mai Globe reassured me so I decided to come.
Those holidays definitely required more work than our regular Christmas holidays in southern France. My first worry was how the kids would cope with a long international flight. Their longest plane journey was an one-hour flight to London. Nevertheless, the flight landed before they could get fussy. This time, I took tips from seasoned in-flight parents and packed their favorite blankies, plenty of snacks and electronics to keep them occupied. They slept mostly through the 10-plus hour flight, and when they were awake, they were too busy watching in-flight Pixar movies to throw tantrum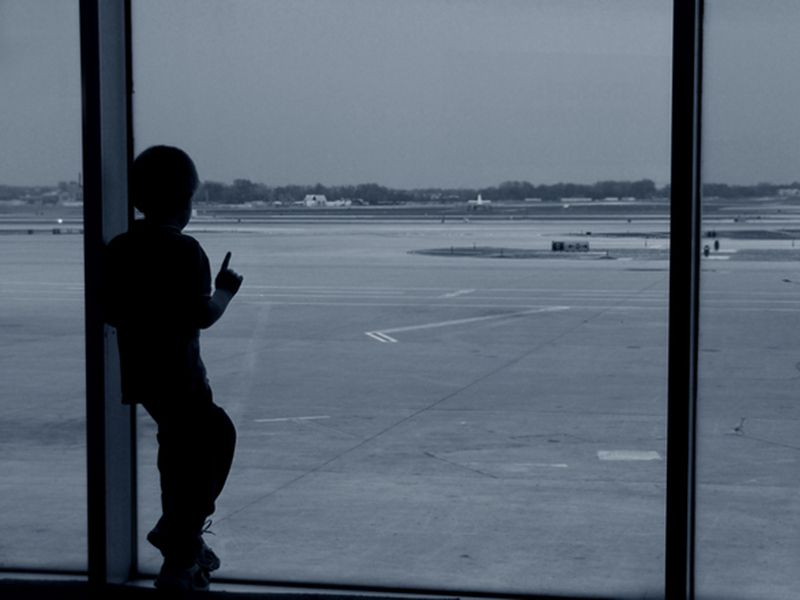 Our arrival in Sri Lanka
When we landed in the early morning, our extremely friendly driver guide, Somaratne, greeted us. He took us to an air-conditioned car which was quite appreciated as the heat was hard to tolerate considering the temperatures back in France. One of my biggest worries was the transportation, as the traffic was crazy in Thailand and even little babies were carried in tuktuks and motorcycles without any sort of protection. However, Aurélie quickly reassured me on the safety and our reliable driver, a good car and car seats if needed, which the driver proposed straight away. Moreover, Somaratne drove wonderfully well. After some initial fussing about the heat, the kids calmed down inside the car and were very curious about the destination.
The guesthouse and the local cuisine
After driving for 3 hours, we reached Galle in the south of the island. We were warmly welcomed at our charming by the beach guesthouse. We were served refreshing drinks and scented towelettes. The kids immediately loved our room, which was vividly decorated in orange and green. The guesthouse's room was clean and we had all the amenities we needed. We all had a hot shower and took a needed nap before lunch. When we were back up, the kids were hyper and ready to discover Sri Lanka.
Regarding the lunch, I was worried that the food would be too spicy for the kids, but it was not. We were served a mix of western-style food and curries. My kids got their first taste of local cuisine with some mildly spiced yellow lentil curry called "Dhal". My son loved it, my daughter not so much. Aurélie called to see how we were getting along. So far so good.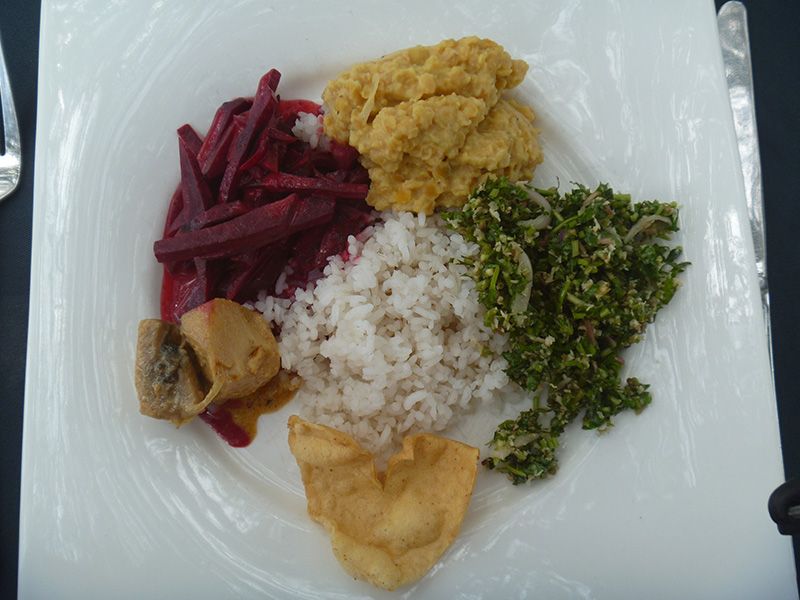 The charming city of Galle
That afternoon, we went out to explore this foreign city so warm and sunny in January. Somaratne said Galle used to be a historic seaport, but this was of no interest to the kids. They were more interested in the hustle and bustle of the city—roadside fish sellers, men selling orange coconuts with straws sticking out, weird-looking buildings and loud tuk tuks. We went to the Galle Fort, which made me feel like I've taken a trip back into the 19th century. The Portuguese-built Fort retains its colonial era atmosphere which was very different from the rest of the city.
There were little European-style cafes, homemade ice cream shops and many souvenir shops. We walked hand in hand on the cobble streets laid out by the British. My daughter loved the fact that it was once an actual stronghold and kept talking about gunfights. We had our supper at a lovely little café serving French cuisine, well, the Sri Lankan version of it anyway. It was nice for the kids to have some familiar food.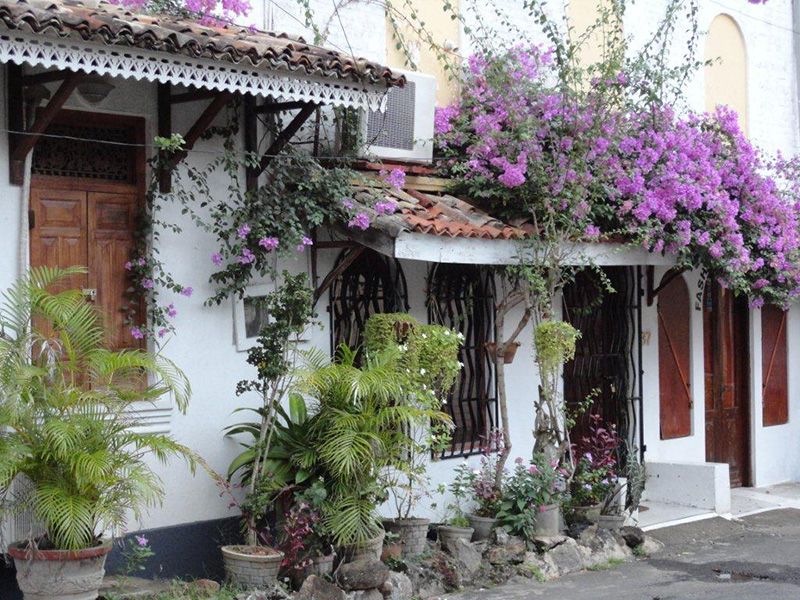 The beaches
The kids were already falling in love with Sri Lanka on our second day. We drove to the kid-friendly Vijaya beach for some sun and sand (I've been so looking forward to this). The lovely beach was not that crowded, just few other families, both local and foreign, to my relief. The sea was wonderfully calm for a short swim. In the end, we all ended up making castles out of golden sand until it was time to go.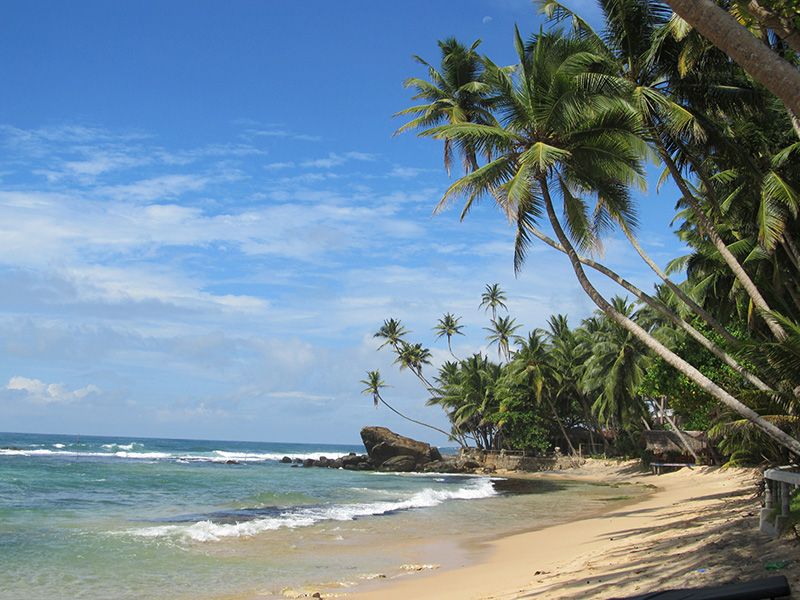 We definitely loved our first taste of Sri Lanka. After we were well relaxed, we met Jaya, our guide for the cycling trip that Aurélie planned for us (My 4-year-old, travelled with me in a baby seat). We began our slow ride through the amazing Sri Lankan countryside. Our car carefully trailed us in case the kids got tired. The kids were easily wowed by paddy fields and farmers in loincloths, things they haven't seen before, not even on TV.
We took a break and Jaya suggested some coconut water, and the kids tried it out of sheer curiosity. I did not like the sweet water much, but they did for some reason. My daughter said it tasted like soda without the bubbles. Oh, well. Surprisingly, our cycling trip went without a much fuss. The trip was shortened to accommodate the kids. I was kind of worried about how the local villagers might perceive us, but that proved baseless. The villagers were extremely friendly and smiled at us at every turn. Some even waved at the kids.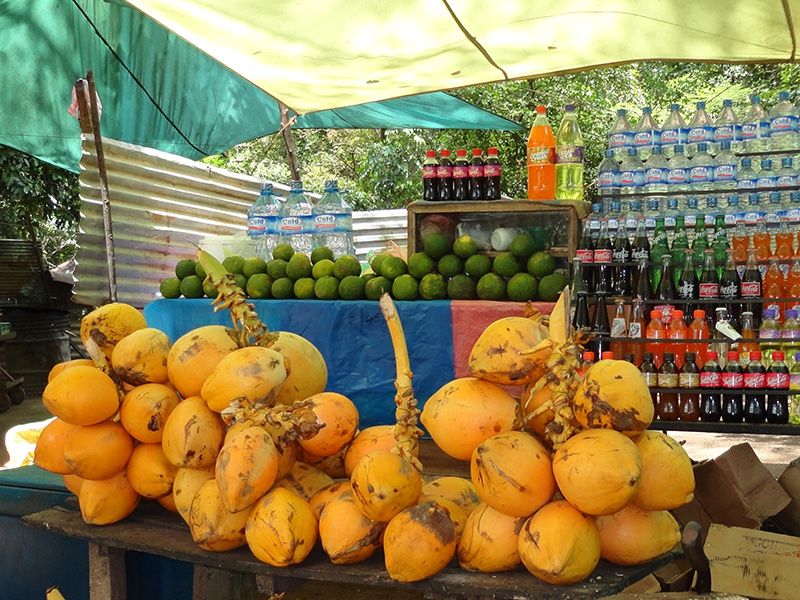 Could it get any better?
We didn't think our trip could get any better, but then we went on a safari to see elephants at Udawalawe National Park. The kids, and I admit me too, thought it would be like an open zoo tour. Absolutely not.
We got on an open-top jeep that thrilled the kids even before we started. Then we zoomed through a windy road and into grassland where wild elephants grazed freely. We didn't even have to look for the elephants, they were just there. I wanted to take a photo of the shocked faces when my kids saw them for the first time but I was too busy myself admiring them. There were lone elephants, mini groups and big herds with baby elephants carefully flanked by their mothers. I couldn't say our family had been this dazzled by anything, ever.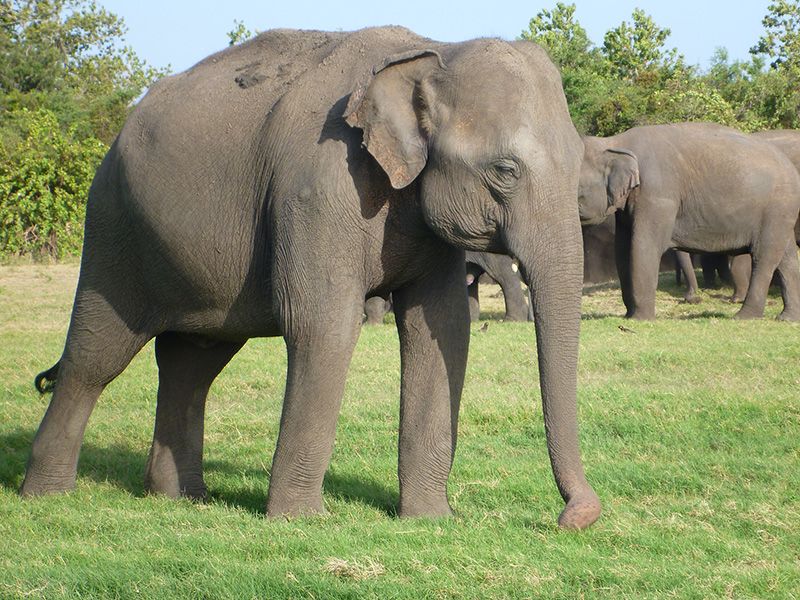 Following this great excursion, we enjoyed some relaxing time on Unawatuna's beach. During peak season it can get a bit crowded. But it's safe for kids, which is what I care about the most. The sea was as calm as a pool. There were a couple more days to enjoy the beach. the hotel's pool, the local TV programme (apparently my kids found it very engaging to watch cartoons in a foreign language), and then we were on our way to Colombo, Sri Lanka's unofficial capital.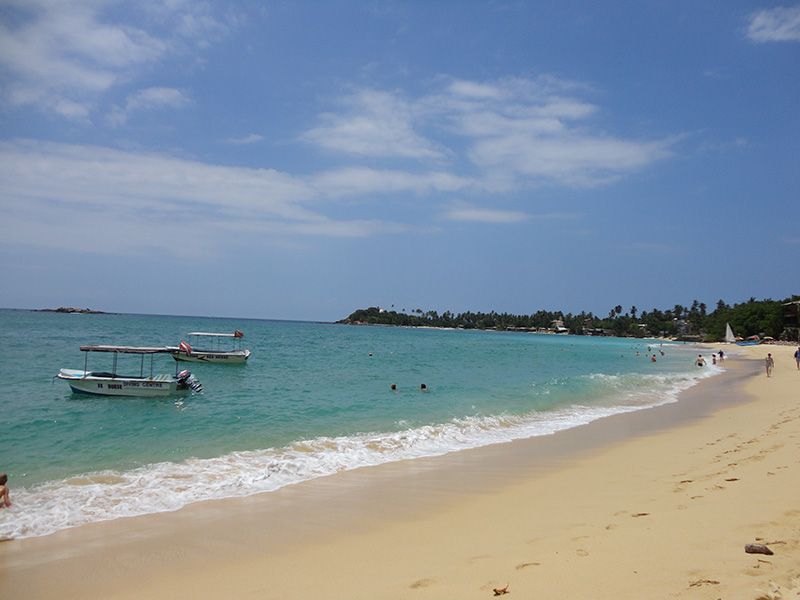 The capital, Colombo
We drove around the colonial quarter in Fort (why does a tiny island have so many forts?), which bored the kids so we went to Galle Face Green seafront promenade (so called because it faces Galle). It was lovely for a stroll, but there were kite sellers there so of course we ended up chasing two little kite flyers all over. There were street food sellers there, too. I tried some prawn patties and the kids tried Milo drinks. To be safer, it is better to completely avoid the street food side with kids.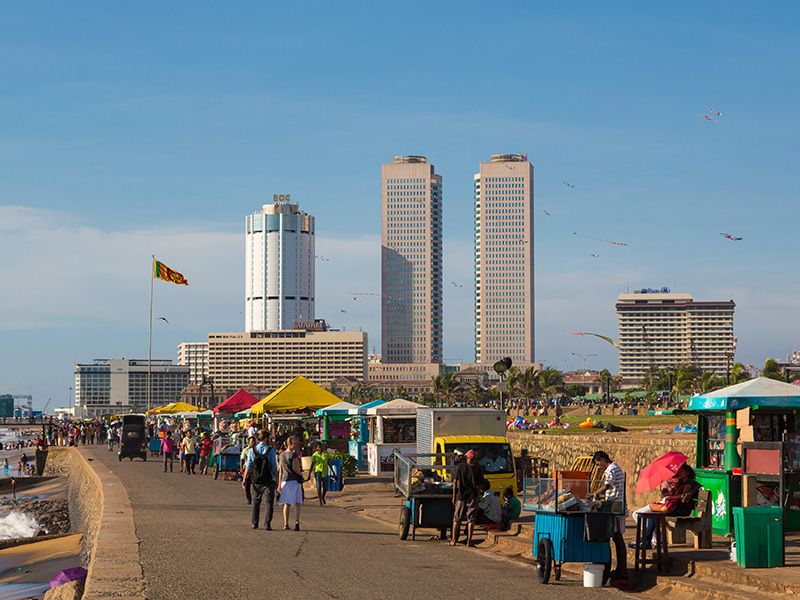 My final point of view…
Thank you Aurélie for such a lovely holiday. I was proven wrong after all. Sri Lanka wasn't scary, too dirty or unsuitable for the kids at all. Now that I've shed my fears, I plan on bringing my kids here again for another sunny vacation! This holiday was way too short to discover all the wonders of Sri Lanka. There's the Cultural Triangle, the Hill Country and even the east coast to see. And I hadn't even considered the whale and dolphin watching tours. I cannot wait to come back.
Sri Lanka is generally safe for kids, but do be cautious about some things. Don't let them eat anything sold on the streets. Stick with a travel agency to find the best hotels (those online photos can be deceiving). Hire a reliable driver and a car, because public transports are a nightmare with kids. There are plenty of supermarkets at all major cities to buy diapers, baby food, medicine and emergency snacks. Ask around for child-friendly places to tour, as some places can be too noisy or too tiresome for kids. Oh, and pack plenty of insect repellant and sunscreen and you will be more than fine.
If you want to follow Laure's footsteps and visit Sri Lanka with your children, we provide customizable tours and themed tours adapted for a family stay like culture, wildlife or beaches tours.