Is your immediate quest for a holiday that will increase your pre-existing bond with your loved one calling? If so, Sri Lanka cannot be overlooked. Whether it is for a honeymoon or rekindling the burning fire of love between you and your partner, Sri Lanka, much like its spices, has so many flavours to be explored in terms of natural beauty, warm beautiful people, and culture. There is so much to see and places to visit in Sri Lanka that you will never get enough of. Here at Mai Globe travels, we are ready to make your wildest travel dreams come true. Sit back and let us get you thinking on how your intimate vacation in Sri Lanka could pan out here at the pearl of the Indian ocean.
The magnificent beaches
You might be asking yourself, when is the best time to visit Sri Lanka? Whether you decide to travel in the first half of the year or the second, beach getaways are plenty; the East coast is fantastic from May to October and the West Coast is alluring between November and April. It is simply impossible to resist the breathtakingly beautiful palm-fringed beaches as you sip from a chilled king coconut and gaze out at the spectacular sunrises and sunset. The beaches are ideal for quiet hand in hand walking along the sea or if you like to just laze around and sunbathe. Feet buried in soft sands of the beach, waves crashing melodiously in the background, the blue of the sea is sure to make you feel like declaring your love all over again! A plethora of activities await your indulgence be it snorkelling, diving, whale and dolphin watching and why not take a surfing lesson seeing that you are at one of the surfing destinations in the world?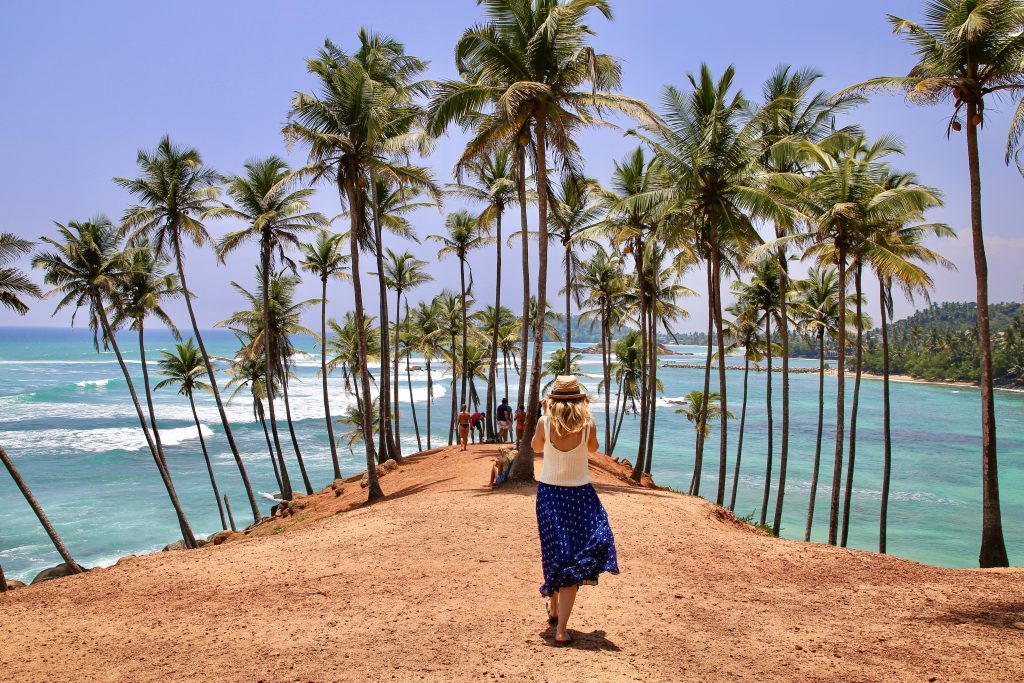 For the adventurous spirit
If you are ardent nature lovers, Sri Lanka tours has lots of options for you to choose from to satisfy your spirit of adventure:
Safaris: Famed for its wildlife in Asia, Sri Lanka has many spectacular National parks with various landscapes from beautiful lakes to open plains, grasslands, bushlands and even beaches! Yala boasts of the highest leopard density in the world while Udawalawe and Minneriya are particularly good for sighting elephants in close proximity. A visit in Sri Lanka with your loved one will guarantee you a close to nature experience that Safaris have to offer.
Treks and Hikes: We cannot talk about Sri Lanka tourism without mentioning the beautiful terrain of this paradisiacal island. Hand in hand, explore the hiking must dos in Sri Lanka like Little Adams peak in Ella where you can climb the 5,200 odd stone stairs early in the morning so that by the time you reach to the top of Adams Peak you can enjoy the spectacular sunrise. Sigiriya Lion's Rock and Pidurangula Rock are also popular for hiking lovers. For the environmentalists at heart, go jungle walking to absorb the splendid natural surroundings or indulge in bird watching from aquatic to migratory to indigenous exotic species at Sinharaja Rain Forest, a world heritage site for biodiversity.
Tea plantations: Sri Lanka being one of the biggest tea producers in the world, a Sri Lanka tour would be incomplete without visiting a tea plantation. Couples can look forward to spending their days in the greenest surroundings. It's impossible not to see the endless green fields of tea with neat row bushes and smiling hard work locals picking leaves. Make sure to visit a tea factory to learn about the history and production of tea with your loved one.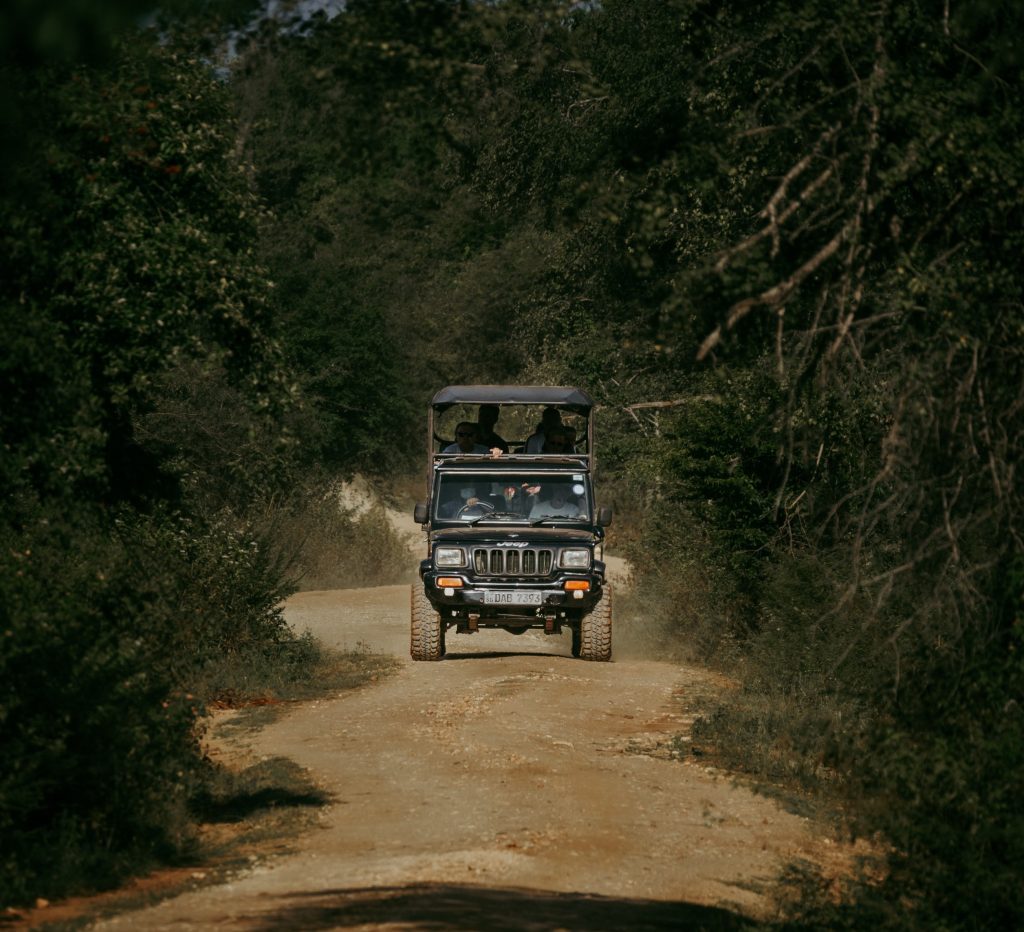 History and cultural immersion
From participating in cooking lessons together, to watching traditional dances, to visiting Buddhist temples and learning the basics of the languages in Sri Lanka, couples can get immersed in the culture of Sri Lanka and savour its flavours to the fullest. You can visit several spice gardens and learn about the different benefits of spices used in Sri Lankan cuisine. How about homestays with locals to get first-hand experience of the Sri Lankan way of living? In terms of history and religion: A lot can be learnt from the temples all over the Island.
Sometimes, one desires the best of both worlds: Cultural immersion, Safari and treks in the thick of nature as well as beach stays. Sri Lanka packs in both of these with aplomb. Book your Sri Lanka tour with Mai Globe Travels today.
Embark on an unforgettable journey of love and adventure in Sri Lanka. Visit our website now and book your next holiday with Mai Globe Travel to create cherished memories that will last a lifetime.