I interviewed our Mai Globe walkers to learn their personal take of the Green Tour.
Don't know anything about the Green Tour yet? Read this first!
Q: What did you learn during the Mai Globe's Green Tour?
The Team: We discovered incredible off-the-beaten track places. This trip showed us that walking allows us to better discover the island, its inhabitants, and its secrets.
Q: Will the Green Tour change anything for your customers?
Chamindu: We have newly discovered places off-the-beaten-path to share with our customers. We have found beautiful waterfalls hidden in the jungle; friendly, local craft makers; unique hiking trails & small secret temples to add to the program!
Hafeel: We met some great people! It would be so much fun for my clients to meet them for tea.
Harsha: I will help each of my travelers plant a tree on my beautiful island. It would be a wonderful experience for them to come back to "their" tree a few years later, wouldn't it?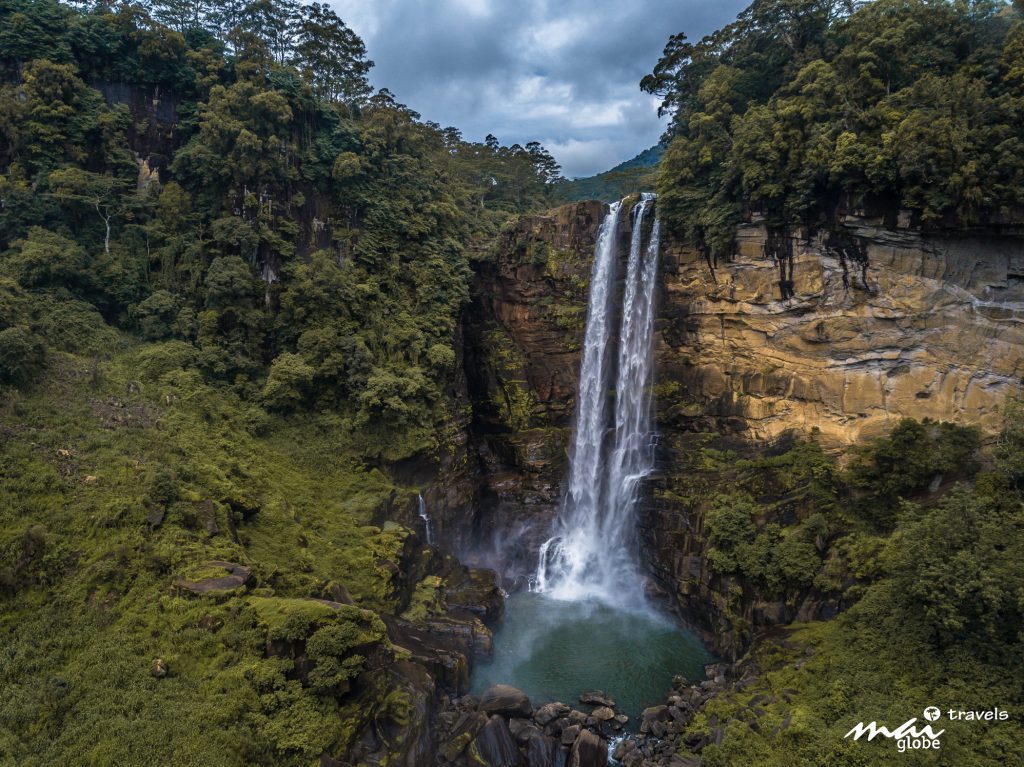 Q: What is your best memory of the tour?
Harsha & Catherine: Lakshapana Falls was my favorite!
Chamindu: For me, it was our visits to the orphanage and the school for disabled children. It felt really good to see them happy know our donation would make a difference.
Q: That was a strenuous walk. Did you lose weight?
All: YES! The record is held by Nalin, who lost 3 kg; followed closely by Harsha with 2 kg. Catherine didn't weigh herself, but, in my opinion, she is a serious competitor!
Q: What was the hardest part of the tour?
Catherine: The top 3 hardest things for me were getting up at dawn, walking in the scorching heat, and taking cold showers!
Harsha, Madhuka and Nalin found it hard to wake up very early!
Chamindu (named the most unlucky person in the group): Leeches! I literally attract them, I hate these beasts.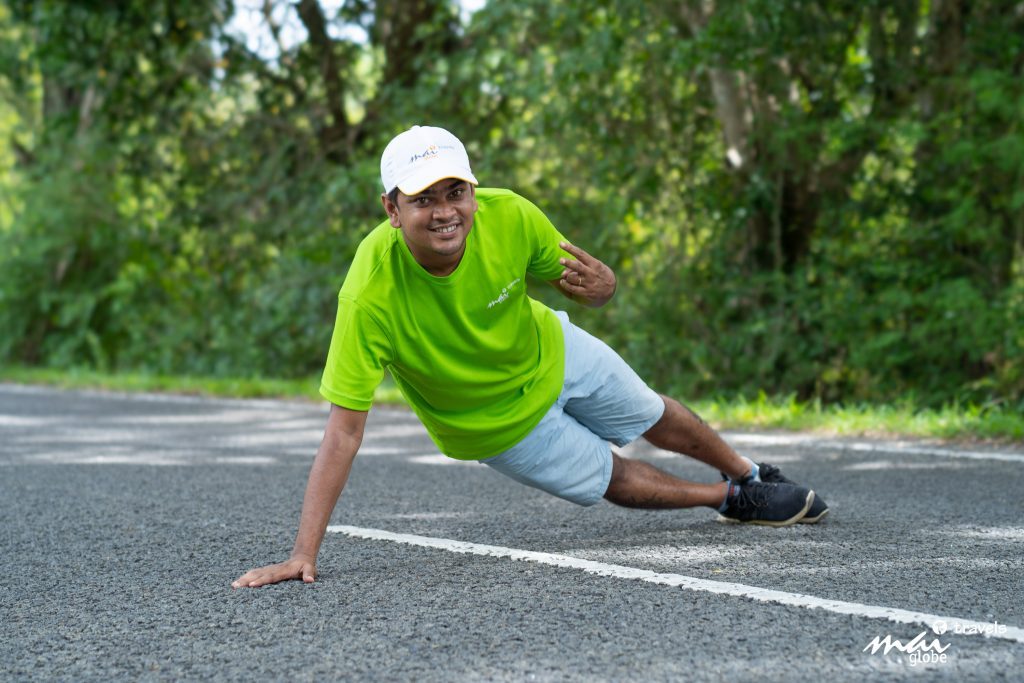 Here is an anecdote that Chamindu shared: (He definitely has no luck!!)
"One morning, after more than 10 kilometers, we stopped at a restaurant for breakfast. I took a huge plate of fresh fruits. As a hungry-but-careful walker, I went to wash my hands before sitting down to eat. When I came back, a bunch of monkeys were sharing my breakfast!! Being undeterred by the dangers -and my hunger-, I screamed "give me back my breakfast, you ugly monkeys"(I didn't translate the Sinhala cuss words)! Looking at my crestfallen face, my kind teammates reminded me that monkeys do not speak Sinhala…"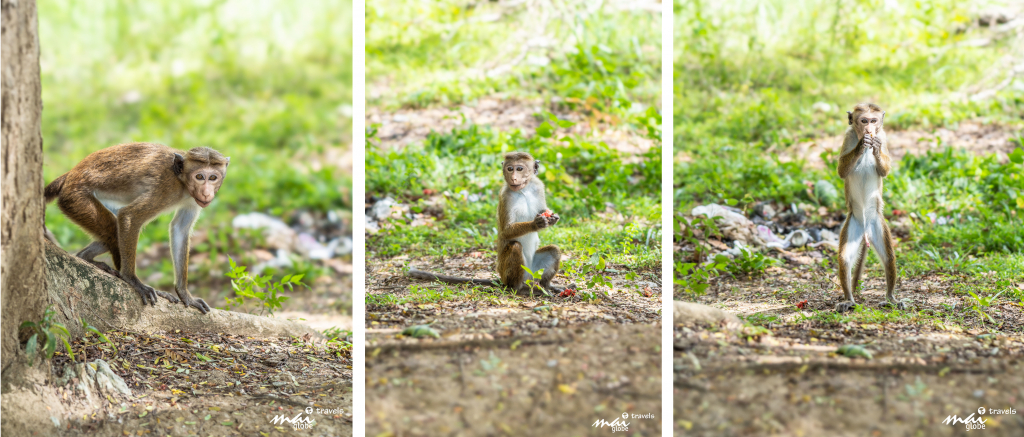 Q: You walked more than 20km per day. Do you have any pro tips for us?
The team worked together to create the 4 commandments of the Good Walker:
– You shall not forget to warm up & stretch
– You shall drink water regularly
– You shall start walking early
– You shall have a champion's breakfast
Q: Summarize the Green Tour in one word.
"Funny", "incredible", "extraordinary", "exceptional", "wonderful", "great"
Q: Would you want to join us for Green Tour 2.0?
I got a big"Yes", so stay tuned for news about the next tour! In the meantime, watch the video of our 2020 tour here!